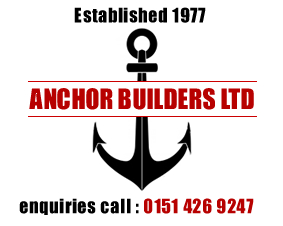 SERVICES
ACCREDITATIONS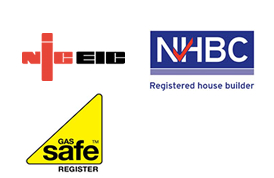 CIVIL & STRUCTURAL
For all forms of civil construction, talk to us here at Anchor Builders. As specialists in building conversion and all civil structural work, we can offer a service that is second to none. We operate in Liverpool and the surrounding areas, and since we began in 1977 have become well known and trusted within the area for civil structural work and other forms of building work.

We pride ourselves in our high standard of customer service and by employing only professionals with many years experience, we can guarantee a first class service, always. If you are looking for a company to carry out structural repairs or a building conversion of some kind, donít hesitate to contact us. A member of our team would be happy to carry out an on-site visit or provide a quote.

For civil structural work and other forms of construction, Anchor cannot be beaten in terms of quality of service or price. Find our more about previous building conversion and structural repair projects we have worked on by browsing our site or contacting a member of staff today.